Everyday Explorers Co. is a one woman shop run by me, Christine. Every time you purchase something, we do a happy dance and send you good vibes — thanks for shopping small! Made in USA ASIAN WOMAN-OWNED
Limited Edition
About Us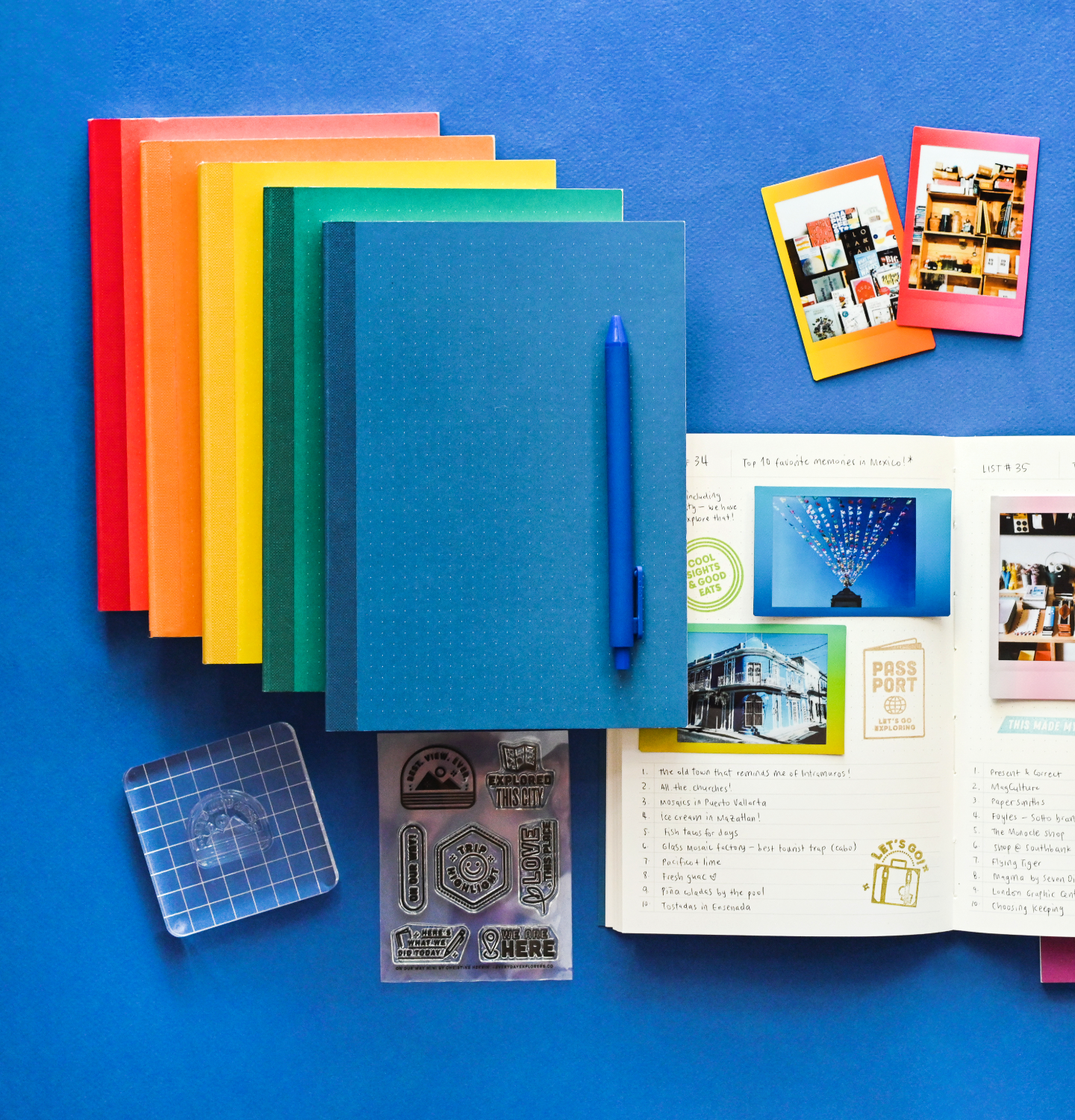 What will you make today?
MINI BOOK MAKERS CLUB
33: Looking Back - Your Year in Review
This month's mini book is a challenge to look back at the year — the good and bad! Whether your prefer to document your year by month, milestones, or media consumed, this kit includes fun prompts and ideas for things to look back on and document from the year.

Looking forward instead? A fun idea for this kit is to set it up as a mini check-in journal for the year ahead! Pre-label and set up each of the 12 spreads for the upcoming year and finish next year with a completed book that's done when the year ends. Easy peasy! Don't forget to share your projects with us with the hashtag #EEMiniBookMakersClub!
Each month, you'll receive:
4x6 mini book
4x6 clear stamp
5x7 Sticker Sheets
4x6 patterned paper
4x6 storage sleeve
content prompts
design ideas
... and more!
Learn More
Limited edition
Made in USA
Asian Woman-Owned
Limited edition
Made in USA
Asian Woman-Owned
Limited edition
Made in USA
Asian Woman-Owned
Limited edition
Made in USA
Asian Woman-Owned