Everyday Explorers Co. is a one woman shop run by me, Christine. Every time you purchase something, we do a happy dance and send you good vibes — thanks for shopping small! Made in USA ASIAN WOMAN-OWNED
Limited Edition
About Us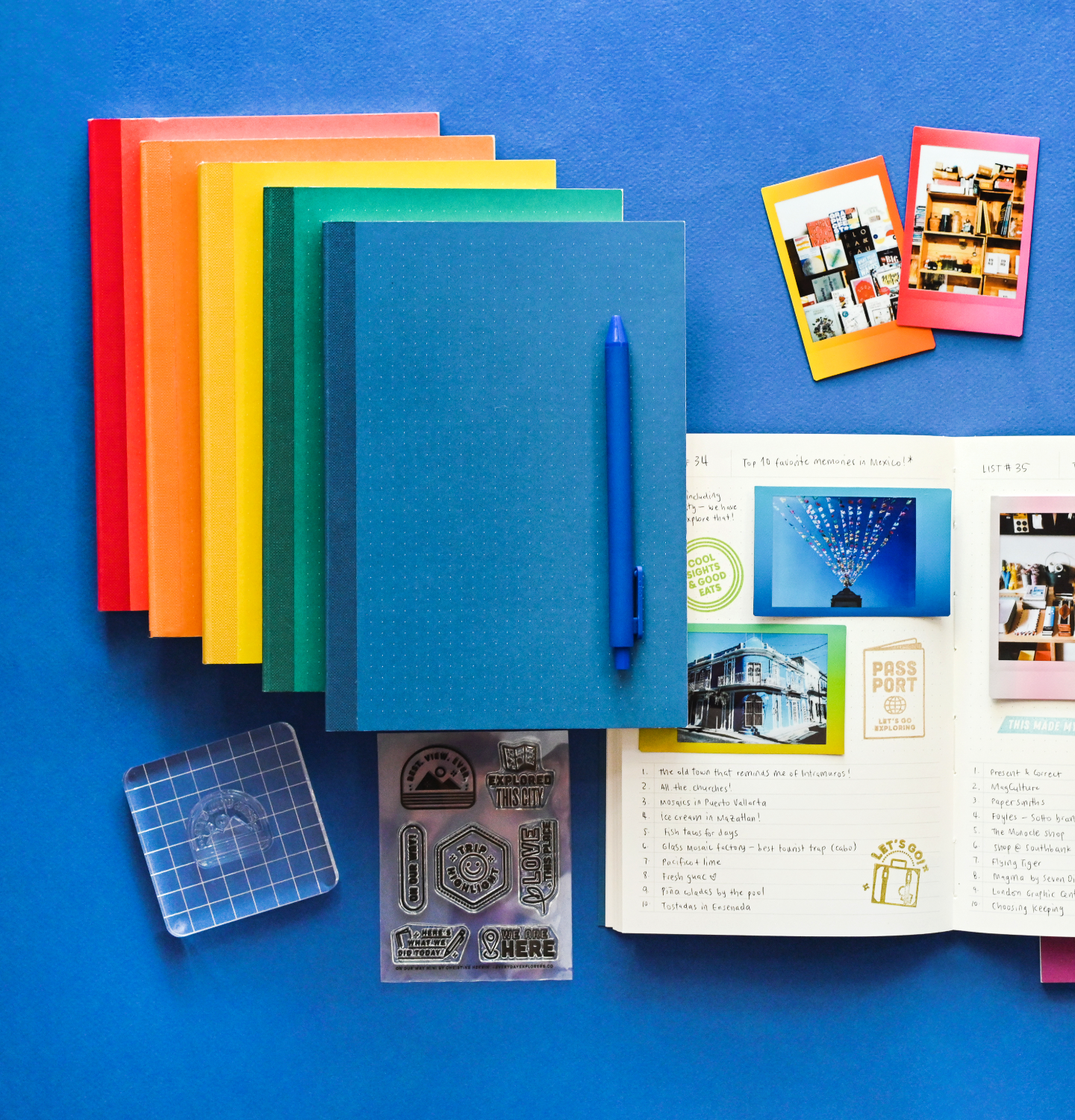 What will you make today?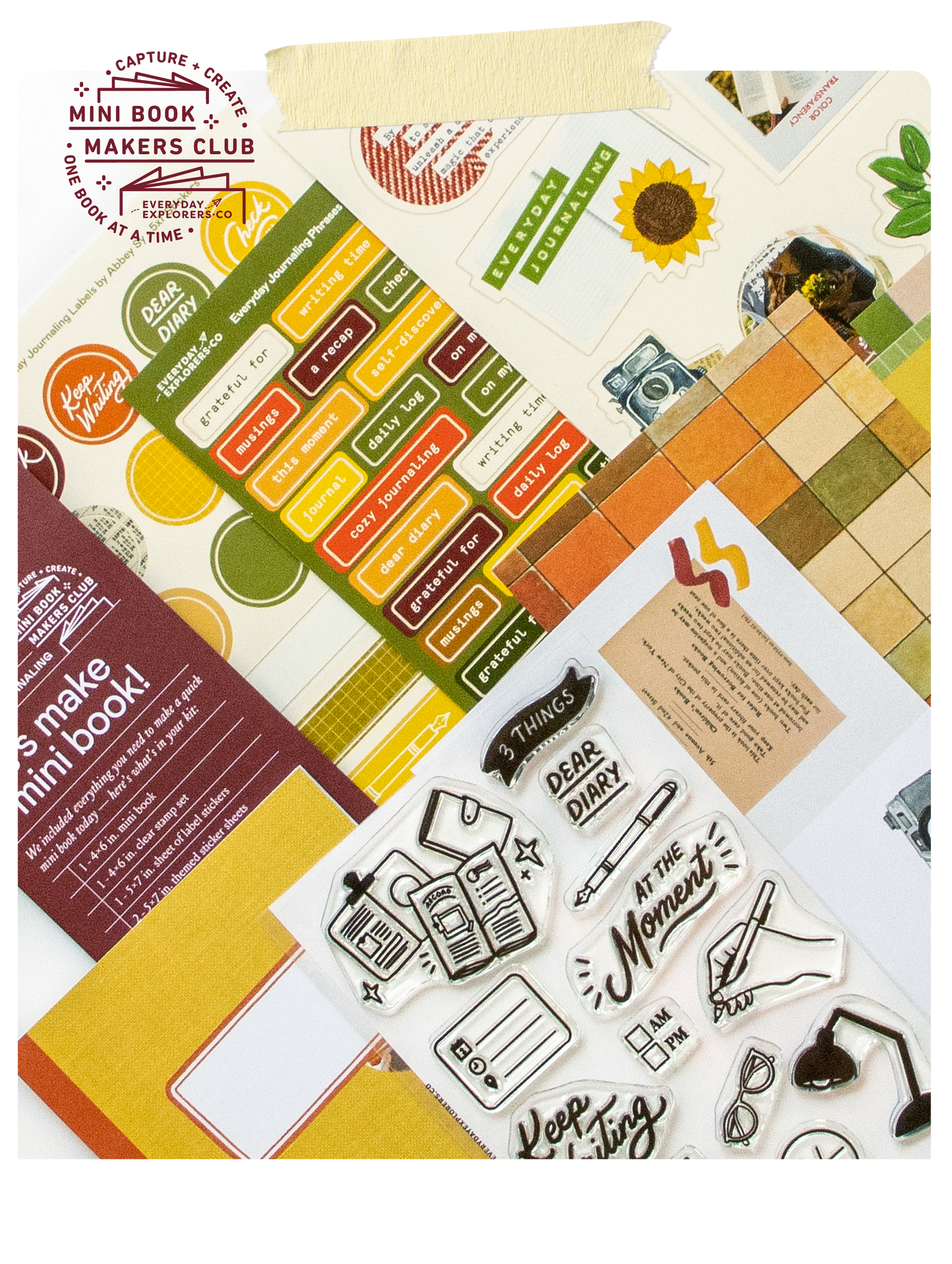 MINI BOOK MAKERS CLUB
30: Everyday Journaling
Starting a Journaling Habit

Journaling is an avenue for self-discovery and knowing yourself better. This month's Mini Book Makers Club kit is in collaboration with artist and author Abbey Sy (@abbeysy). She invites you to start a journaling habit through discovering the many ways you can record about your life through stories, everyday moments, and the little things that make life great.

May you find more meaning in the every day as you record your moments on paper in the way that speaks to you the most. Don't forget to share your projects with us with the hashtag #EEMiniBookMakersClub!
Each month, you'll receive:
4x6 mini book
4x6 clear stamp
5x7 Sticker Sheets
4x6 patterned paper
4x6 storage sleeve
content prompts
design ideas
... and more!
Learn More
Limited edition
Made in USA
Asian Woman-Owned
Limited edition
Made in USA
Asian Woman-Owned
Limited edition
Made in USA
Asian Woman-Owned
Limited edition
Made in USA
Asian Woman-Owned