Regular price
$34.95
Sale price
$34.95
Unit price
per
Sale
Description
Introducing the Mini Book Makers Club!
You don't have to be an outdoorsy person to appreciate nature. There's so much of nature and being outside that can bring joy: the smell of pine trees, the sound of waves crashing, the cool breeze by the river or the feeling of soft grass under your feet.
This month's challenge is to document what being outside means to you or how nature makes you feel. Jot down your favorite outdoor spots, or the fact that you'd much rather be indoors (but are thankful for the sound of rain outside your window!) Don't forget to share your projects with us with the hashtag #EEMiniBookMakersClub! 
Subscribe and get awesome perks! Check out our Mini Book Makers Club three and six month plans.
What's in your kit:
1 - 4×6 in. mini book
1 - 4×6 in. clear stamp set
1 - 5×7 in. sheet of label stickers
2 - 5×7 in. themed sticker sheets
4 - 4×6 in. patterned paper sheets
1 - 4×6 in. storage sleeve
1 - idea sheet
View full details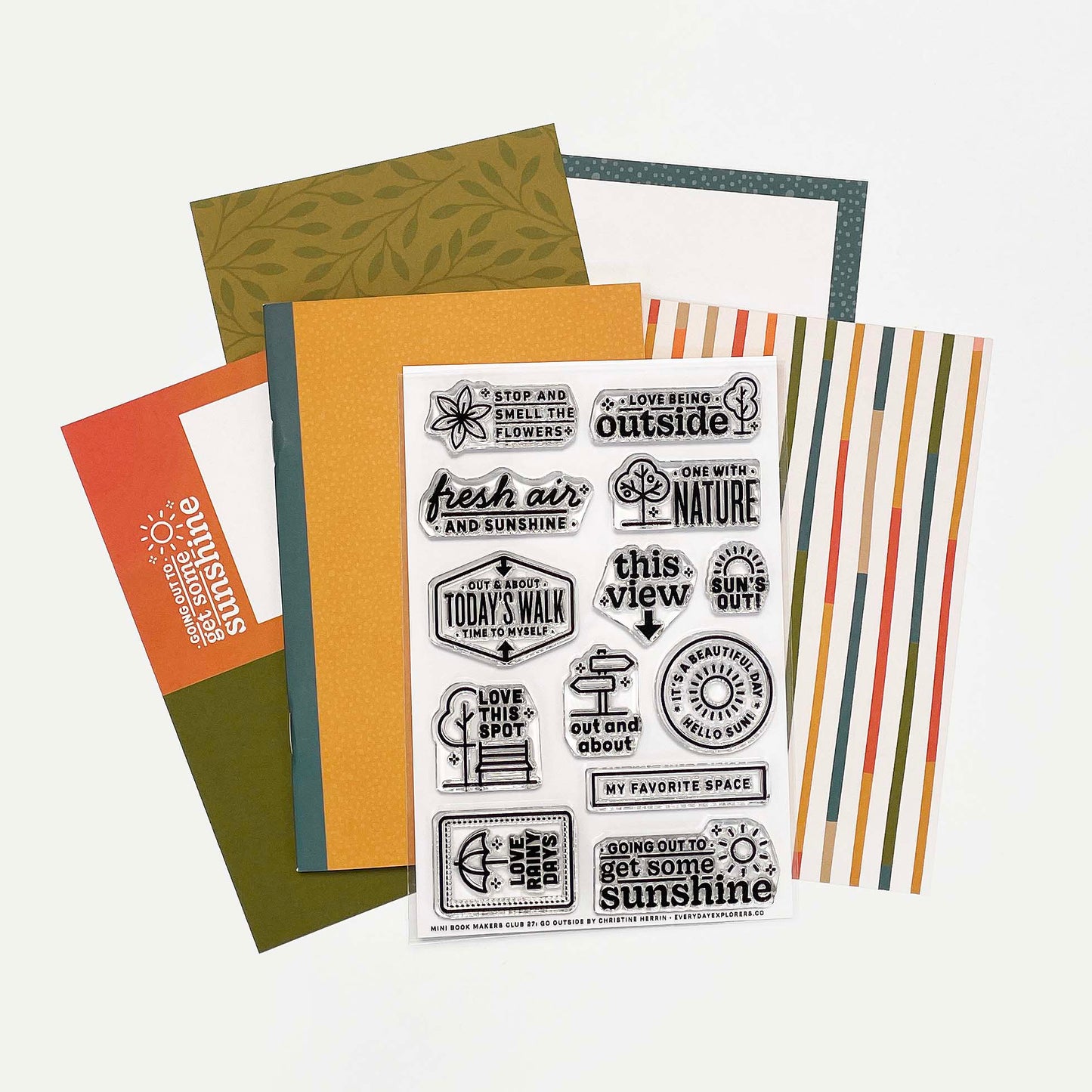 Limited edition
AAPI Woma-Owned
Made in USA
Limited edition
AAPI Woma-Owned
Made in USA
Limited edition
AAPI Woma-Owned
Made in USA
Limited edition
AAPI Woma-Owned
Made in USA