Regular price
$34.95
Sale price
$34.95
Unit price
per
Sale
Description
** This is a limited restock; all kits will ship the week of July 24th **
Introducing the Mini Book Makers Club!

Documenting the summer season

What does the summer season mean to you? Does it signal a break in routine, and time to travel? Is it busier or more relaxed? How has the idea of summer changed from then and now? Do you have things you look forward to each year, or memorable stories from summers past that are worth jotting down today?

This month, we're documenting the summer months and everything that it brings — fun with friends, adventures, new skills, extra activities, or good 'ol rest.

Don't forget to share your projects with us with the hashtag #EEMiniBookMakersClub!
Subscribe and get awesome perks! Check out our Mini Book Makers Club three and six month plans.
What's in your kit:
1 - 4×6 in. mini book
1 - 4×6 in. clear stamp set
1 - 5×7 in. sheet of label stickers
2 - 5×7 in. themed sticker sheets
4 - 4×6 in. patterned paper sheets
1 - 4×6 in. storage sleeve
1 - idea sheet
View full details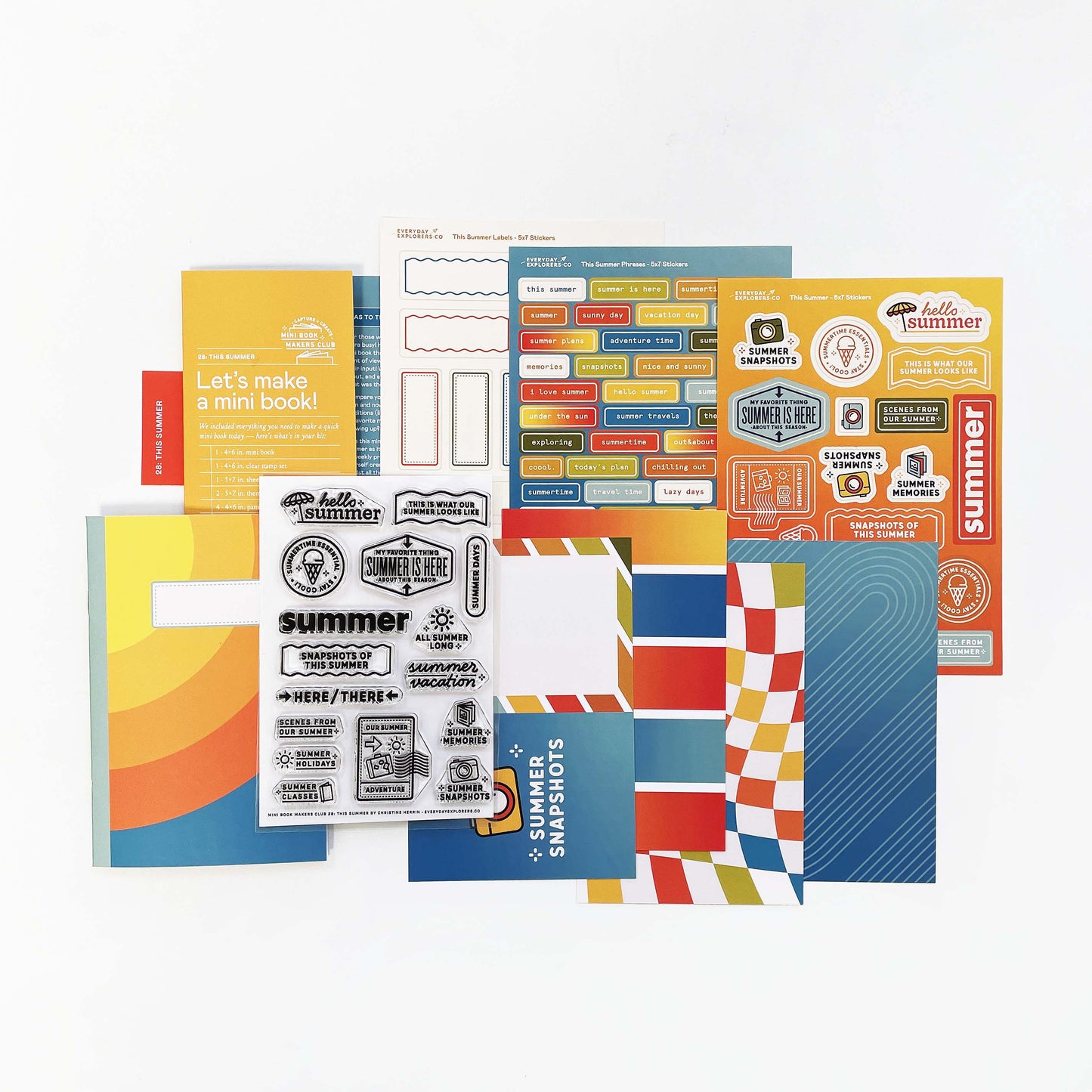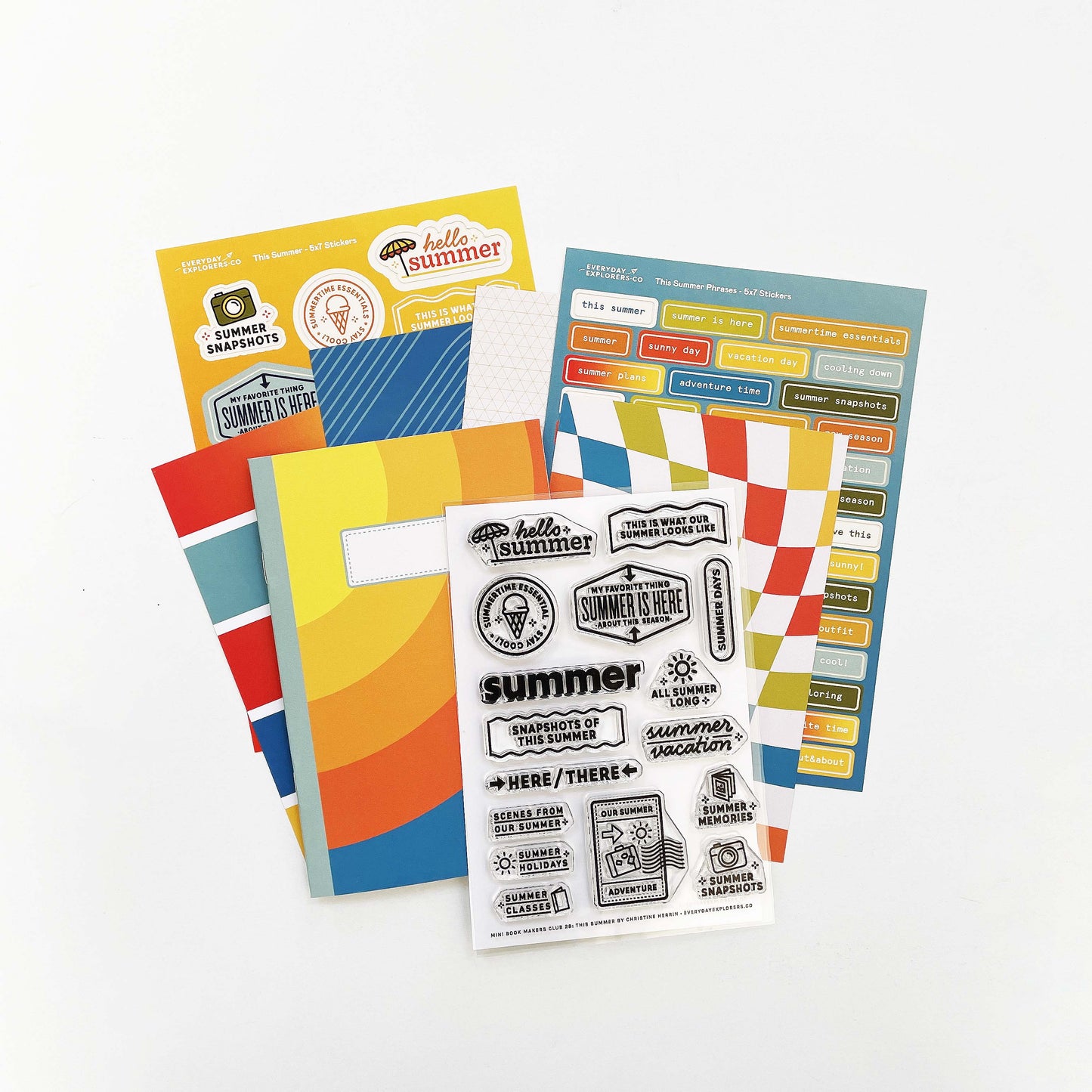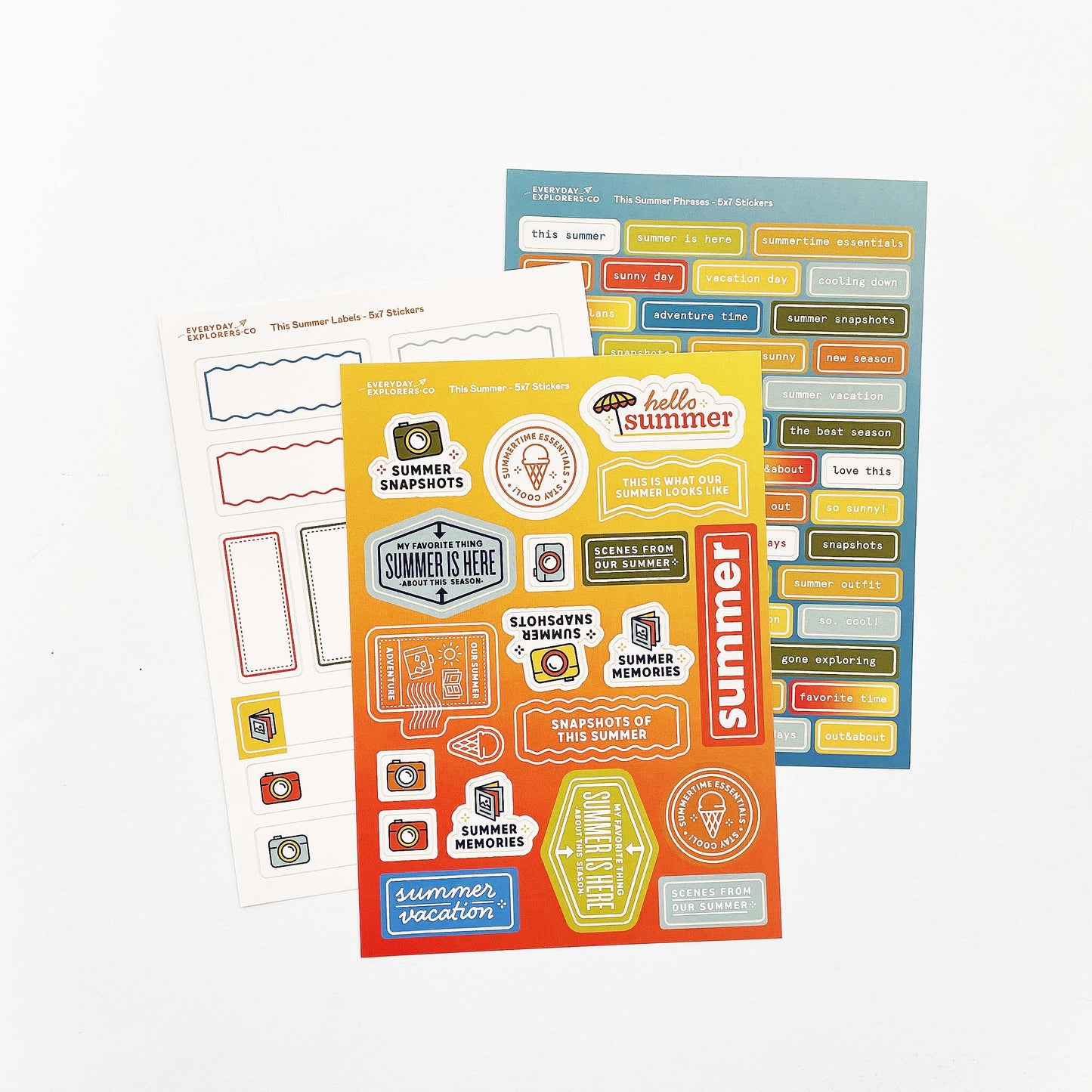 Limited edition
AAPI Woma-Owned
Made in USA
Limited edition
AAPI Woma-Owned
Made in USA
Limited edition
AAPI Woma-Owned
Made in USA
Limited edition
AAPI Woma-Owned
Made in USA