Regular price
$34.95
Sale price
$34.95
Unit price
per
Sale
Description
Introducing the Mini Book Makers Club!
We all have them — everyday stories we love to recall but never really thought to document because they didn't fit in a specific category. Look no further; this month's kit is for all the stories and moments worth documenting, no matter how mundane, random, or seemingly insignificant. Stories like the funny mishaps you retell at parties, random acts of kindness, or that one time things just magically fell into place for you.
This is a space for all those stories — let's get them down on paper and documented today! Don't forget to share your projects with us with the hashtag #EEMiniBookMakersClub. 
Subscribe and get awesome perks! Check out our Mini Book Makers Club three and six month plans.
What's in your kit:
1 - 4×6 in. mini book
1 - 4×6 in. clear stamp set
1 - 5×7 in. sheet of label stickers
2 - 5×7 in. themed sticker sheets
4 - 4×6 in. patterned paper sheets
1 - 4×6 in. storage sleeve
1 - idea sheet
View full details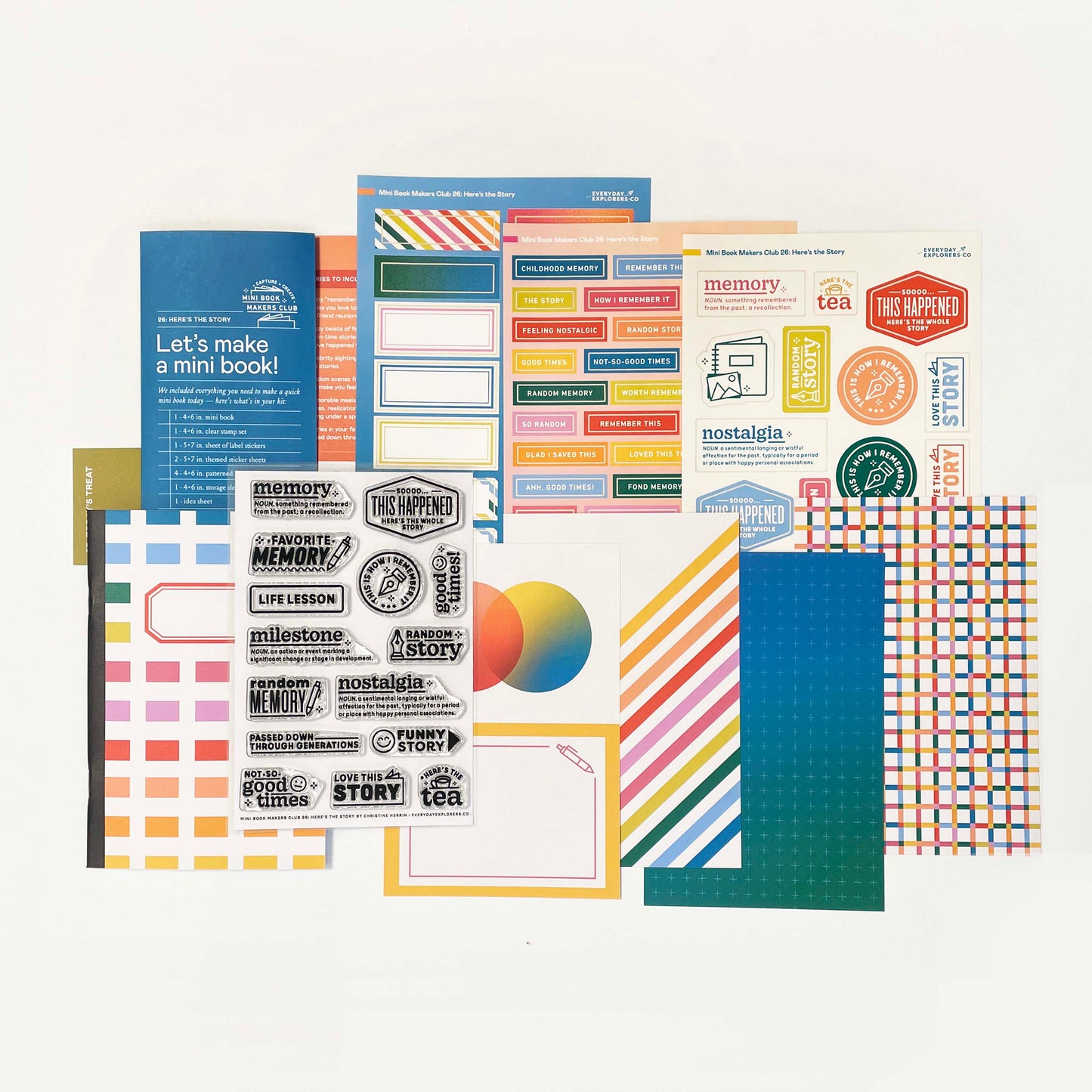 Limited edition
AAPI Woma-Owned
Made in USA
Limited edition
AAPI Woma-Owned
Made in USA
Limited edition
AAPI Woma-Owned
Made in USA
Limited edition
AAPI Woma-Owned
Made in USA